Italys heartbreak and Brazils mastery are memorable moments of an event that proved a catalyst for the games global expansion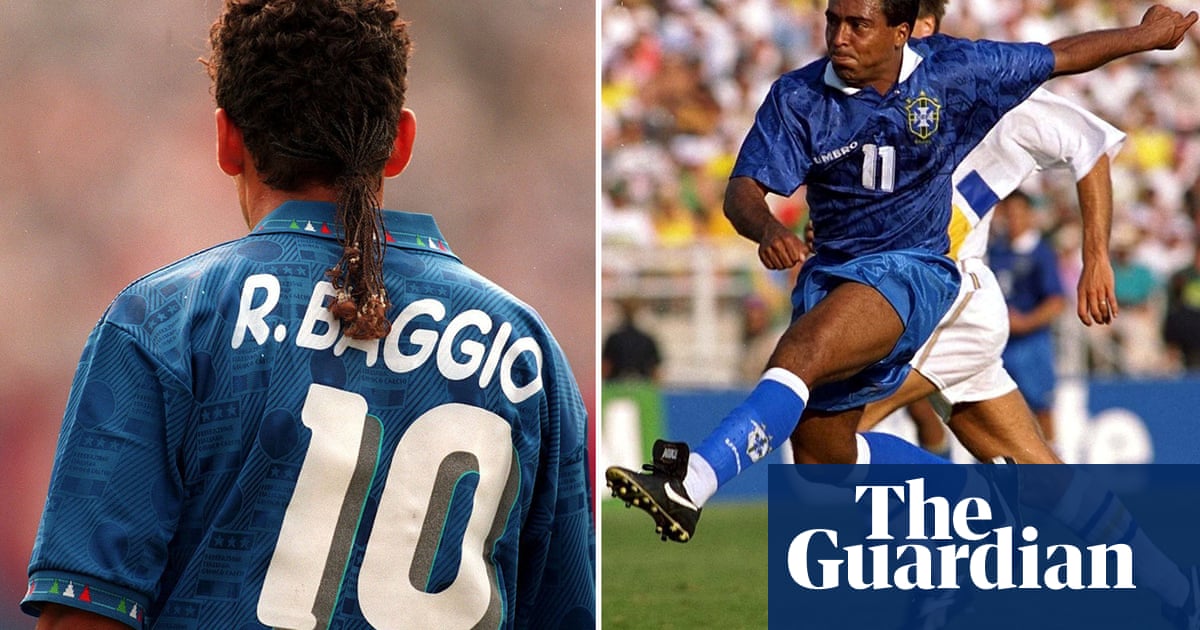 A quarter of a century ago on Saturday millions of people all over the planet stopped what they might normally be doing to watch the World Cup semi-finals. Both games were played on the same day. First up Italy v Bulgaria at the Giants Stadium, New Jersey. Roberto Baggio was one of those players blessed with a style and personality that always felt singular. He arrived at USA 94 as the reigning World Player of the Year, was at the peak of his powers, and had elevated himself from an underwhelming group stage to inspire his nation through the knockouts with goal after important goal.
Bulgaria were a team full of cult heroes, one of whom was bald and brilliant; another looked like a werewolf, and then there was the maverick Hristo Stoichkov. But it was Baggio who stole the day. He played through the pain of a damaged hamstring and scored both Italys goals with typical balance, imagination and precision. Incredible! yelled John Motson. Just look at this! More of Baggio later.
The second semi-final was at the Rose Bowl in Pasadena and pitched one of the surprises of the tournament, an excellent Sweden team, against the mastery of Brazil led by a strike force of Romrio and Bebeto (he of the rocking baby celebration), who pulled their team to the final.
Meanwhile, a germ of an idea that had formed in the mind of a couple of film directors from Germany and Argentina was coming to fruition. They wanted to portray this concept that people in diverse circumstances all around the world could be captivated by one moment through the medium of live television. They organised for 40 film crews to film fans in different countries watching the final. The Final Kick proved to be a brilliant documentary that was both of and ahead of its time. It flits not just between gatherings in an Italian bar or a Brazilian square but a harem in Cameroon where the chief is being fanned as he watches, a factory in Iran where the workers all clock off to watch a small screen, a monastery in the Czech Republic where an old telly is wheeled out of a cupboard for the monks to observe.