Passengers sleeping on a flight from Johannesburg to Hong Kong were reportedly robbed of cash and jewelry on Monday.
According to South Africa's Times Live, passengers on board the 13-hour South African Airways flight alerted the cabin crew that they saw some of their fellow travelers rummaging through overhead bins.
Police boarded the plane after it touched down in Hong Kong.
"The rest of the passengers disembarked and suspects identified were ordered to remain in the aircraft and were searched by the police in Hong Kong," SAA spokesman Tlali Tlali told Times Live.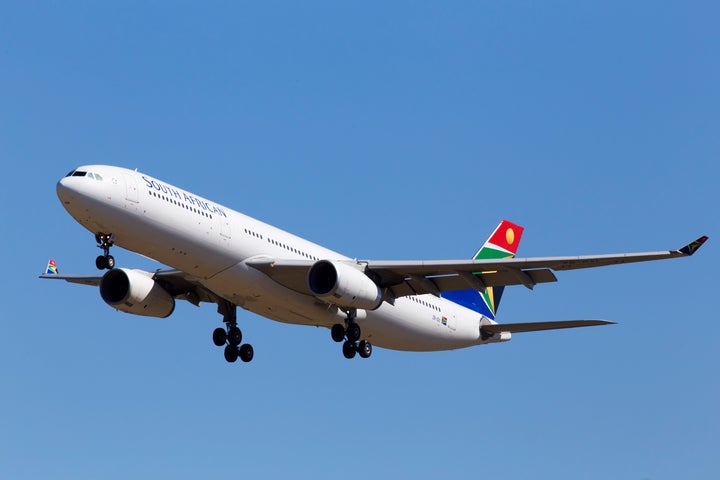 "Nothing was found [on] them during the search … The items complained of were, however, recovered by the cleaning staff as they cleaned the aircraft."
It's not the first time that a skyway robbery has occurred on board South Africa's national carrier. As reported by the BBC, the airline blacklisted a passenger in 2016 amid reports that a gang of thieves were targeting flights to Hong Kong. In 2014, official police figures estimated $2.6 million in losses due to theft.