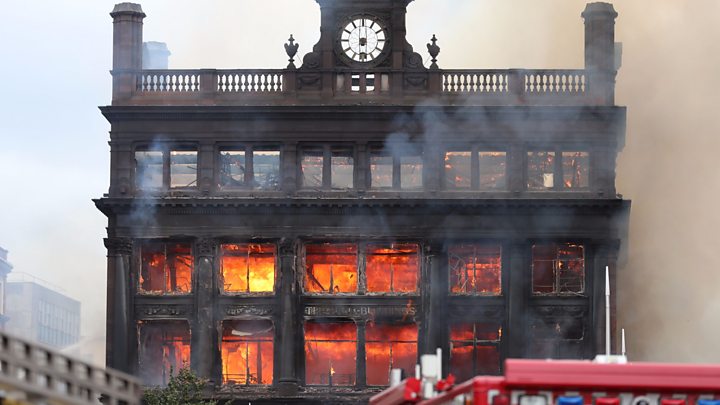 The Primark fire could be an opportunity to re-imagine Belfast city centre, it has been claimed.
The president of Belfast Chamber of Commerce said some people believed lessons could be learned from Manchester, which experienced major regeneration after the 1996 IRA bomb.
Rajesh Rana was speaking on the BBC's Inside Business programme.
The fire in Bank Buildings in August has led to 14 businesses being closed – possibly for as long as four months.
Mr Rana, who is also director of the Andras Hotels Group, said the cordon around the Primark site was having a seriously detrimental effect on trade.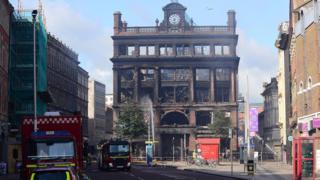 However, he said that the event could lead to a re-imagining of retail and initiatives to attract more families into the city centre.
"People have described it as analogous to the Manchester bomb, in a sense that this could be a catalyst for change and fresh thinking," he said.
"Obviously it is a negative, the fire, and we want to get over it.
"But if there is some funding that could come in, and we have been speaking to central government and the city council about further, longer term funding for regeneration, then yes, that would be a positive."
Inside Business is broadcast on BBC Radio Ulster on Sundays at 13:30 BST and on Mondays at 18:30 BST.