Exclusive: 2020 candidate is calling for US to emulate 1948 aid program as alternative to Trumps proposed wall in interview with the Guardian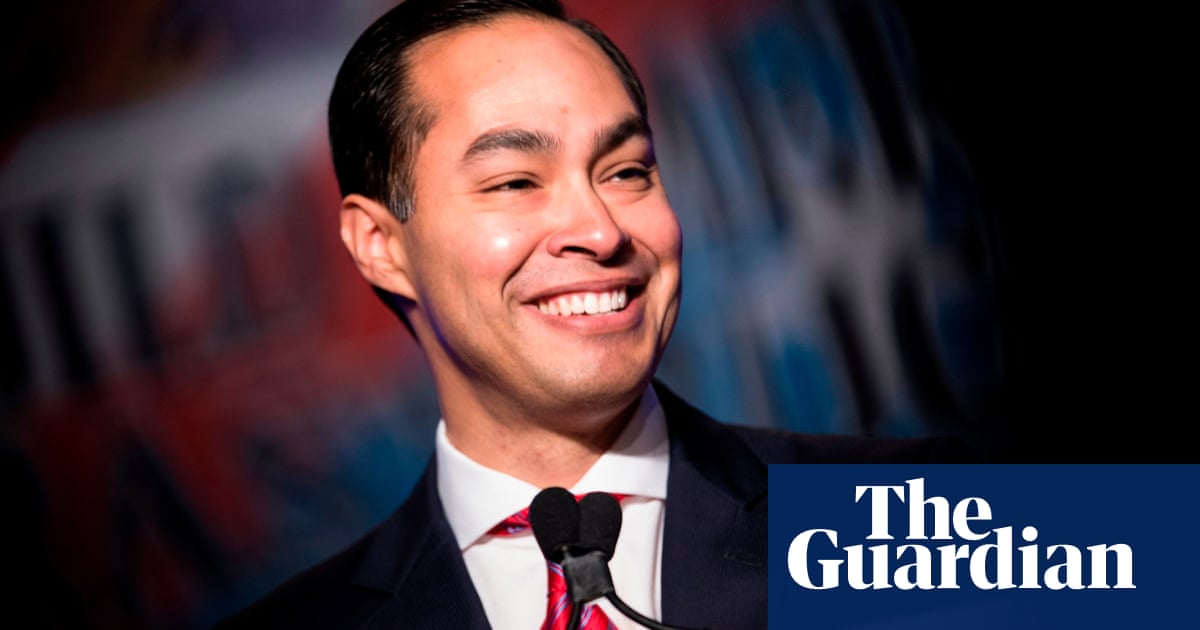 The US should launch a 21st-century Marshall plan in Central America to help stricken countries combat gangs and poverty to stem the flow of undocumented immigrants to Americas southern border, the Democratic presidential candidate Julin Castro has proposed.
Castro, a former mayor of the Texas city of San Antonio and cabinet member under Barack Obama, is calling for the US to emulate Harry Trumans 1948 aid program that helped western Europe recover from the ravages of the second world war. In a modern echo, the US would inject resources and knowhow into the struggling societies of Central America as a humane alternative to Donald Trumps proposed wall.
In an interview with the Guardian, Castro said that his proposal for a new Marshall plan would stand in contrast to the cruelty of Trumps immigration crackdown.
Extending a hand of friendship, of opportunity to countries in our hemisphere this approach is much more in keeping with our values, he said. This is a mutually beneficial way to engage Central Americans, not a slap in the face like the wall.
Speaking to the Guardian in Austin, Texas, Castro said that his investment program would be focused on the so-called northern triangle countries of El Salvador, Guatemala and Honduras that have provided the bulk of undocumented immigrants seeking to enter the US illegally in recent years. But he added there would also be attention given to Mexico and other emerging economies such as Brazil.
Throughout our history the United States has benefited form having stronger relationships, including investments in Europe, that have kept us and the world safer and benefited us economically. I believe its time to look at Latin America in the same way.
Castro has yet to put flesh on the bones of his Marshall plan, which he said will be developed over the course of this year with the aim to produce a detailed blueprint before the first Democratic poll the Iowa caucuses on 3 February 2020. Among the elements still to be worked out is the cost, though he said investment would be bigger than weve ever done.
The US is already providing aid to Central America through the state department. About $2.6bn was committed in financial assistance between 2015 and 2018.
Castro said that part of his mission would be to use the existing resources more effectively. He was critical of the $979m that has been spent since 2008 on the Central America Regional Security Initiative to combat drug trafficking and gangs.
We need to be more accountable and transparent and actually serve the people of those countries. The US has a checkered history when it comes to some of these Central American regimes oftentimes strongmen leaders have used the US as a foil to prop themselves up.