After toxins in the water killed animals and left humans scared to swim, the states future governor made cleanup a campaign issue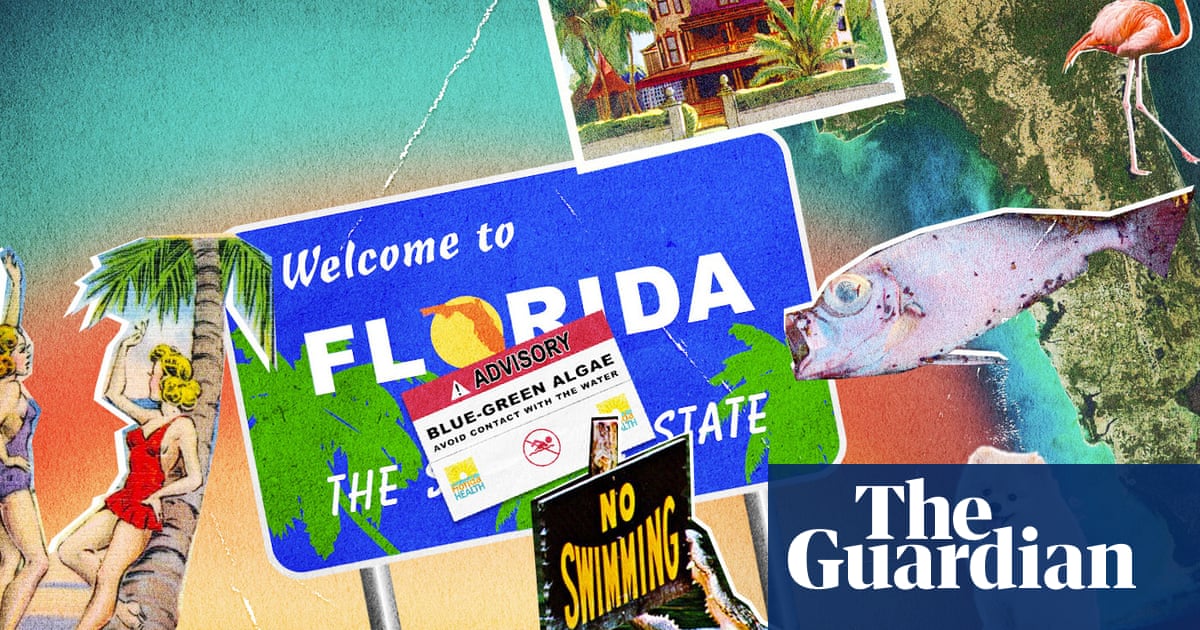 It was a sweltering late summer day in southern Florida when Becky Harris took her dogs to run along the bank of the St Lucie River. Her white Pomeranian, Pandora, was off leash while Kylie, her Rottweiler mix, trotted alongside her. Suddenly, Pandora took off down the grassy hill toward the beach and was soon tearing into a dead fish. Harris tried to yank it out of her mouth, but Pandora bolted under the sea grapes to polish it off.
Within hours, the normally bouncy Pandora was so lethargic that her head fell into her water bowl. Harris took Pandora to the closest veterinary ER. By the next day, Pandoras liver was failing. Harris already suspected the cause: the toxic algal bloom. Gunk full of blue-green algae known as cyanobacteria had spewed from Lake Okeechobee into the river near her home in Stuart, a short drive north of West Palm Beach.
Within two weeks, at least six more dogs were sickened and a dead sea turtle washed ashore. After a poodle named Finn died, an autopsy concluded that microcystin, the toxin in cyanobacteria associated with liver damage in mammals, was the cause. Finn also had high levels of the neurotoxin BMAA in his brain.
All this took place last August, during the summer that algae ate Florida. Cyanobacteria filled Lake Okeechobee, Floridas largest lake, while another pollution-induced environmental hazard, red tide, crept up both of Floridas coasts, reaching as far north as Daytona Beach. Tourists questioned whether it was safe to take a dip in Floridas waters. Governor Rick Scott eventually declared a state of emergency. In a few short months, the Sunshine states algae crisis went from a rumor residents shrugged off to a top campaign issue in the 2018 election.
As candidates were out surveying the muck with plenty of time for photo-ops, of course Harris Pomeranian was fighting for her life in the veterinary hospital. Harris made plans with an in-home pet euthanasia specialist before the light returned to Pandoras eyes. Even though the 54-year-old Harris calls the turnaround a miracle, she said she was pissed that the Army Corps of Engineers discharged the slime from Lake Okeechobee into the St Lucie River in the first place. These discharges, theyre not just bad for our environment, Harris said. The real-estate property manager worries that the algae is putting peoples health at risk.