At 61, Alec Baldwin is starring in a new film, raising a young family, teasing the heck out of President Trump and hes almost stopped having fights with photographers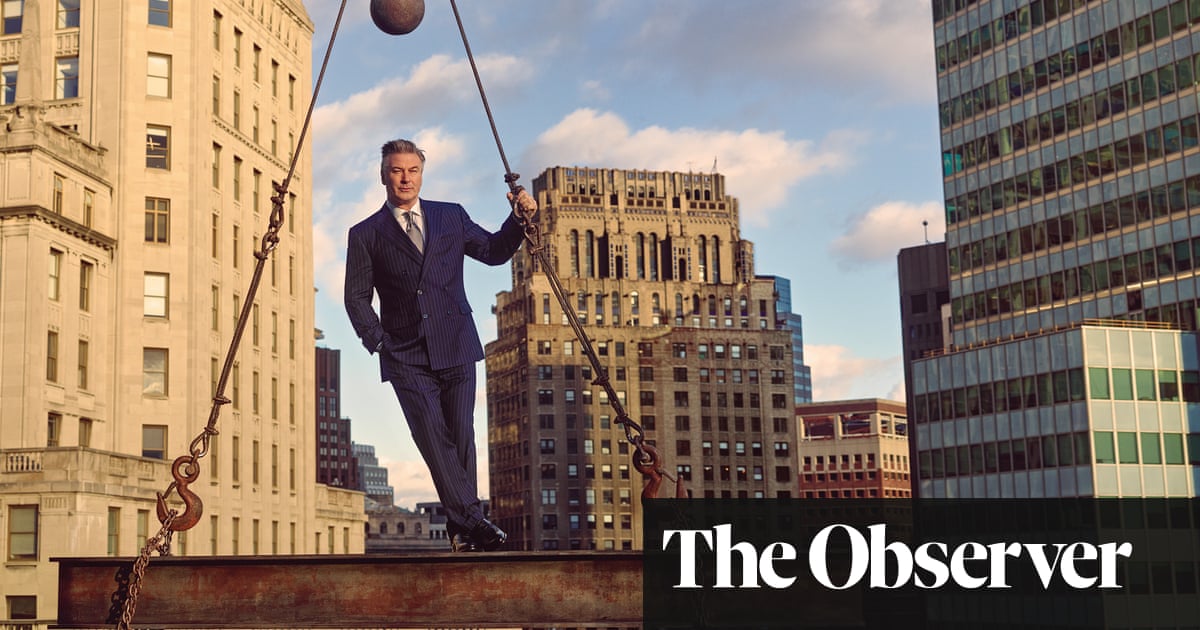 Coming into a meeting room on the 24th floor of a Manhattan skyscraper, the actor Alec Baldwin strides up to the wraparound windows, takes in the glorious 180-degree panorama and jokes, to no one in particular, Ah! Yes! This can be my next apartment. The 61-year-old lands his weight on a sofa and, taking out his phone, sitting extremely straight, nose almost touching the screen, he video-calls his wife Hilaria. Look at this view I have of the city! Baldwin cries, angling the camera for her. Quickly the couple are talking grocery needs, who missed whose call, which of their kids got bitten this morning during playtime at school.
Bitten? Baldwin repeats. By who?
As Im sitting here anyway, I settle in and enjoy the spectacle: Alec Bloody Baldwin, in the wild. Today the actor has on a navy suit, his hair cut into a close steep wedge, the shape of a piece of cheese in a cartoon. Up close you realise what an awesome amount of time youve spent in this mans company over the years, the large scored face and the half-hoarse Long Island burr the stuff of a thousand movies, TV episodes, comedy sketches and voice-overs.
By his own account, Baldwin has never been much good at saying no to work. Later on in our conversation hell tell me: My schedule, 10 years ago especially? When I didnt have a marriage at stake? I didnt have kids at home? I just kept moving. I cut every ribbon. I would show up. Baldwin will note that he has been in show business for 40 years, but his place in the culture is hard to define. Hes just Alec Baldwin. Actor. Scourge of presidents and paparazzi. Voice of sports docs, Wes Anderson movies, Boss Baby, the machines in the Mission: Impossible films that threaten to self-destruct. In a coming movie Motherless Brooklyn, a gumshoe caper directed by Edward Norton, out this month such great faith is shown in the publics intuitive recognition of Baldwin that for the first 15 minutes we are not shown his face, only the wide creased neck, those sloping Baloo-the-Bear shoulders.